About Twickto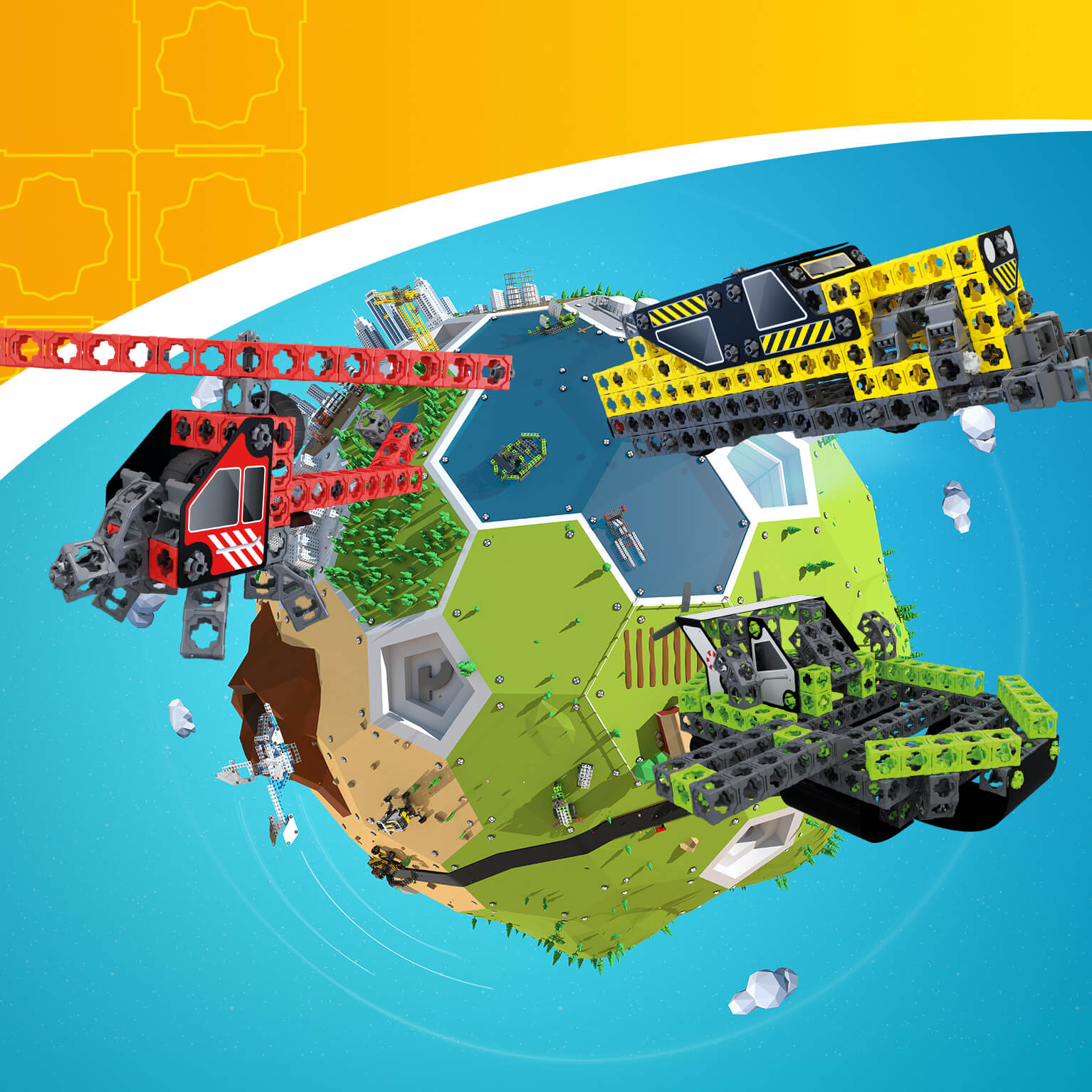 NEWS
---
Twickto Aviation # 1 has been nominated for the toy of the year award - September, 2018
The nomination itself is already a very nice appreciation. But the most interesting thing is that children discover Twickto more and more. We receive many beautiful creations from enthusiastic children. And of course, we are very proud of that!
---
The power of an extensive collection in a completely new packaging line - June, 2018
The Twickto assortment has been expanded with the themes Emergency # 1, Transport # 1, Construction # 2, Aviation # 2 and Characters # 1. In addition, we have developed a completely new Creation line. The end result is great in both design and functionality. From September fully available in the shelves.
---
Twickto is the only toy brand to win an international iF Design Gold Award - March, 2018
The colorful construction toy Twickto is the only toy brand to win an iF Design Gold Award. This is a prestigious international design award. The story behind the start-up makes it extra special. Twenty years ago Gert Jan de Wilde designed the toys for his sons. The designs were covered in a safe for 20 years, until son Robin picked it up in 2016 and brought it to the market with great success.
The international iF jury says the following: "Respect for Twickto for designing this construction toy that takes simplicity to a new level. The challenge is to build very concrete toys with a small amount of intelligent components. It stimulates creative thinking by using a systematic approach to the design of the components. "
---
Spielwarenmesse 2018 - February, 2018
Twickto is up and running and continues to design new items. Together with children, we continue to think carefully about what we can do more with Twickto, and here too it appears that the chances are legion. Twickto will soon be available in more than 11 countries
---
Successful introduction within the Netherlands - October, 2017
After intensive collaboration and preparation with various market parties, Twickto's products are now successfully on the shelves in the Netherlands.
---
A flying start for Twickto - March, 2017
The introduction of Twickto during the Spielwarenmesse in Nürnberg was an unbelievable success. The many enthusiastic responses to our concept and product range were overwhelming. We shook hands and became acquainted with potential business partners from all over the world.
---
Introduction Twickto - January, 2017
Introduction of construction toys next level from 1 February 2017. Twickto is patented, tested and ready for production. We have involved the best Dutch designers in product design, visual identity, online marketing, publicity and experience marketing. With the Spielwarenmesse 2017 as a focal point for the future.