Terms and Conditions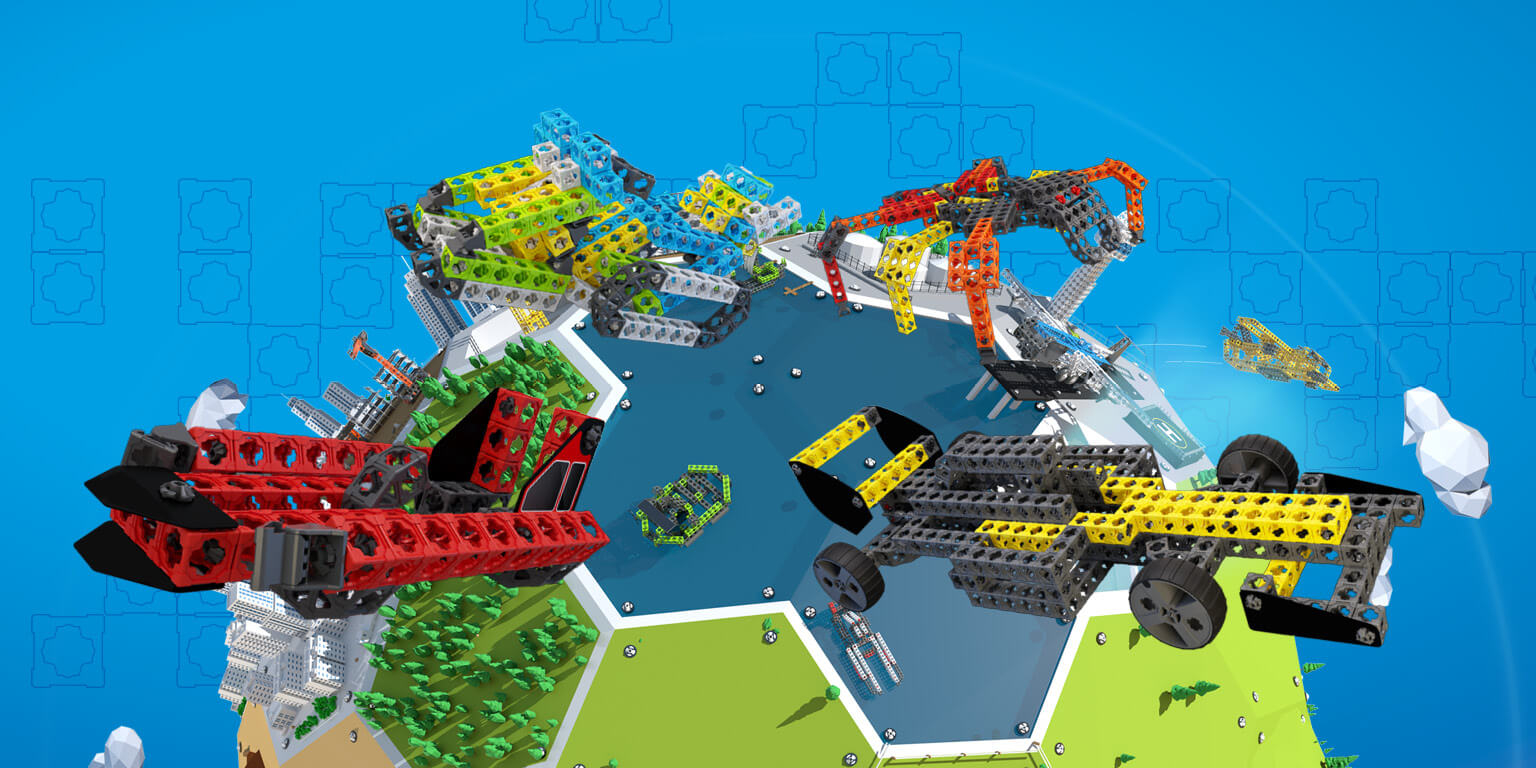 General Terms and Conditions of Sale and Delivery Twickto B.V.
1. Definitions
In these General Terms and Conditions of Sale and Delivery the following definitions apply:
 "Twickto" - TWICKTO B.V. (a private limited company) and/or its affiliated group companies as listed in the Agreement.
"Purchaser" - the natural or legal entity that purchases TWICKTO's products and/or has instructed TWICKTO to provide services and is not considered a Consumer
"Consumer" - the natural person who does not operate in the course of a  profession, company or skilled trade and who purchases TWICKTO's products and/or has instructed TWICKTO to provide services
"Agreement" - the Agreement (with all its accompanying appendices and these General Terms and Conditions of Sale and Delivery) between TWICKTO and Purchaser with respect to the purchase and sale of products and/or the provision of services by TWICKTO to Purchaser.
"Delivery" - the delivery to be made to Purchaser by TWICKTO pursuant to the Agreement concerning items, their installation and assembly and provision of any accompanying documents (including items rented or made available in other ways), as well as services performed and other related (legal) acts.
"General Terms" - the present General Terms and Conditions of Sale and Delivery as used by TWICKTO.
2. Applicability
These General Terms apply to and form an integral part of Purchaser's application to enter into an Agreement, as well as to any offers and/or quotations made by TWICKTO, to instructions given by Purchaser, to TWICKTO's confirmations of instruction and to all Agreements concluded and to be concluded between TWICKTO and Purchaser. They will also apply in full force to consecutive and future Agreements even when these do not specifically refer to these General Terms. Purchaser's general or specific terms or conditions are hereby expressly rejected. Changes and additions to any provision in an Agreement and/or these General Terms apply only after they have been confirmed by TWICKTO in writing; in which case they only apply to the Agreement in question.
Should the Agreement concluded between TWICKTO and two or more Purchasers jointly, or any obligation arising from the Agreement to which two or more (legal) entities are subject, these Purchasers and (legal) entities are always severally liable towards TWICKTO.
3. Proposals, Formation and Modification of an Agreement 
Offers and quotations submitted by TWICKTO, in any form, are made without any obligation and do not obligate TWICKTO to supply the products and/or services in question to Purchaser. Unless an offer indicates otherwise, offers are valid for a period of 30 (thirty) days. Any offers and quotations submitted by TWICKTO may be withdrawn within two working days, even after they have been accepted by Purchaser.
TWICKTO may and shall assume the correctness of any data, specifications and other information provided by Purchaser.
All costs connected to the offer, samples, orders on approval and/or trial shipments, are at Purchaser 's expense.
Offers and quotations are based on execution of an order under normal circumstances, during TWICKTO's regular working hours.
Orders may be placed with TWICKTO per email, in person or by telephone. The order is a proposal to purchase from TWICKTO on acceptance of the applicability of these General Terms.
An Agreement will only become effective after TWICKTO accepts the instructions in writing through an order confirmation or at such a time that TWICKTO actually executes the Agreement. The Purchaser should carefully check the order confirmation and inform TWICKTO of any inconsistencies promptly and in writing.
TWICKTO reserves the right to refuse Instructions without stating reasons, or attach additional conditions to the delivery, in which case these shall be stated explicitly. An order will be refused, among other things, if the Purchaser has not provided all necessary information required for the assessment of an enquiry. Should the order not be accepted, TWICKTO shall notify Purchaser within ten (10) working days upon receipt of the order.
Changes and/or additions to the Agreement may only occur with mutual consent and in writing. A written change and/or additions to the Agreement must be signed by an authorized signatory.
Purchaser is not entitled to transfer or encumber its rights under the Agreement to a third party without TWICKTO's prior written consent. Purchaser's right to claim from TWICKTO is non-transferable under property law for the purposes of article 3:83 paragraph 2 Dutch Civil Code.
4. Prices and Invoicing
Unless otherwise explicitly agreed in writing, the prices set are:
based on the information provided for the order confirmation relating to the execution of the Agreement;
based on Purchaser's timely provision of required and correct information to TWICKTO;
based on the purchase prices, wages, wage costs, social and government levies and taxes, the costs of packaging, transport, as well as other costs, all as they were at the time of the order confirmation;
delivery DDP in accordance with Incoterms 2010 at the designated location;
excluding VAT;
prices listed in euros;
excluding packaging.
In the event of an increase in one or more cost factors, TWICKTO is entitled to increase the order amounts accordingly.
All costs arising from additions and/or changes to the Agreement are fully payable by Purchaser.
Invoicing will occur electronically. A hard copy invoice may be sent on Purchaser's request.
5. Payment, Suspension and Advanced Payment Security
Unless otherwise agreed payment should be made by Purchaser within 30 (thirty) days upon the invoice date. Payment within this term does not warrant any form of discount on the agreed on price.
Payment must be made by bank transfer or deposit to the bank account listed on the invoice.
Should payment not be received within the agreed on period, Purchaser is in default and TWICKTO will be entitled to a 2% (two percent) penalty on top of the amount due as well as the statutory commercial interest rate, for every month or part of a month of that full payment is not received.
TWICKTO is entitled to set off any amount that it and/or any of its affiliated group companies, owe, in any way, to Purchaser and/or to its affiliated group companies against any amount that Purchaser, in any way, owes to TWICKTO. Purchaser waives any right of setoff or power to suspend as well as any right of retention towards TWICKTO.
Any payments by or on behalf of Purchaser apply firstly to settle the costs, then the statutory (commercial) interest that has fallen due, then the penalty pursuant to article 5C and finally the principal.
Should, and as long as, Purchaser have not, not adequately or not timely fulfilled any obligations arising from its Agreement with TWICKTO or any connected agreement, TWICKTO is entitled to suspend its obligations of performance, without prejudice to its rights pursuant to article 11.
Should Purchaser be in default towards TWICKTO, TWICKTO is entitled to prompt collection of the amount payable, in which case it will also claim full compensation of its court costs as well as extrajudicial collection costs. The extrajudicial collection will be set at a minimum of 15% of the principal with a minimum of € 75,-.
TWICKTO is entitled to require sufficient security for the fulfilment of any payment obligation by Purchaser, including but not limited to, advance payments, providing security in the form of a bank guarantee, mortgage, pledge or suretyship, prior to its continued delivery or fulfilment of any other obligation arising from the Agreement.
6. Packaging
Any packaging costs will be invoiced to Purchaser separately.
Used packaging will not be taken back by TWICKTO.
The necessity of packaging is at TWICKTO´s discretion.
7. Delivery and Delivery Time
The delivery times given by TWICKTO are indicative only and are never considered final deadlines. Purchaser is not entitled to compensation of any damages, direct or indirect and of any nature, resulting from the lapse of the agreed on delivery time or any delivery time indicated by TWICKTO.
In the event that an article is not in stock or is no longer deliverable, TWICKTO has the right to cancel the delivery in which case the purchase price will be refunded to Purchaser.
TWICKTO is entitled deliver products in partial deliveries.
Delivery will occur DDP (Incoterms 2010) to the address provided by the Purchaser to TWICKTO. Should Purchaser provide its own transportation, it will also carry the risks attached to the collection, loading and transportation of the products.
The liability and the risks of the items and/or services to be delivered by TWICKTO transfer to the Purchaser at the moment said items are delivered to the Purchaser.
The products, services and/or works are considered delivered at the time they have been made available by TWICKTO to Purchaser at the designated location regardless of whether Purchaser is present to accept these products at the location of transfer. The delivery receipt or the carrier's report regarding of the refusal of receipt of the products/services and/or works by Purchaser serves as full proof of delivery.
Should the transportation of products and/or services to the place of destination be found impossible for reasons beyond TWICKTO's control, TWICKTO is entitled to store or these products, or have them stored, at the expense and risk of the Purchaser and require payment as if Delivery had occurred.
TWICKTO is entitled to deliver products C.O.D.
Should the items made available by TWICKTO not be collected by Purchaser, TWICKTO is entitled to sell these items on Purchaser's behalf after giving Purchaser a written notice of default. Then Purchaser will then owe the purchase price, increased with the interest, costs and any damages, with the proviso that the net proceeds of the sale will be deducted from the purchase price.
8. Retention of Title
All delivered and deliverable items will remain the property of TWICKTO until Purchaser has fully settled all amounts TWICKTO is due or any claims it will come to have. Purchaser carries the full risk of any loss or damage of the products subject to retention of title from the moment the products were made available to Purchaser.
As long as a retention of title applies to the delivered items, Purchaser may not process, dispose of, pledge or in any other way encumber the delivered items without TWICKTO's written consent unless such forms part of the Purchaser's ordinary business operations. Should the items delivered by TWICKTO be processed by Purchaser in such a way that the retention of title becomes valueless, the newly created item will be considered produced at TWICKTO's Instruction until Purchaser has fulfilled all its obligations towards TWICKTO.
Should the Purchaser be in default or at the risk of default in regard to any obligations arising from the agreement, TWICKTO is entitled to repossess and sell to third parties both the original items under retention of title, as well as the items processed and used in creating new items at TWICKTO's Instruction. Purchaser authorizes TWICKTO to enter the location where said items are stored. Upon repossession Purchaser will be credited for the market value of the products, which can never surpass the original purchase price, decreased with the costs incurred due to the repossession.
Purchaser is obligated to store the items subject to retention of title separately and make sure they are identifiable and stored away from any other items held by Purchaser.
Purchaser is obligated to inform TWICKTO promptly and in writing should any component of the items subject to retention of title be lost, damaged or in case a third party garnishes the delivered items or seeks to encumber or claim them.
Purchaser has a duty of care towards the items delivered subject to a retention of title and must insure the items against all usual risks. Purchaser is obligated to transfer all its claims to insurers to TWICKTO unconditionally and immediately on request.
Should the products subject to retention of title not be held by Purchaser, but be stored by a third party, Purchaser shall inform said third party of the retention of title and notify said third party that it thus stores for TWICKTO, without TWICKTO owing any storage costs or any other costs as a result.
9. Obligation to Complain and Claims
Purchaser is obligated to inspect the items delivered by TWICKTO without delay but always within 24 (twenty-four) hours upon delivery. The Purchaser should check upon delivery whether the items delivered conform to the Agreement, to wit:
whether the correct items and/or services were delivered;
whether the items and/or services delivered match the agreed on quantity (for instance with regard to number and amount);
whether the items and/or services delivered meet the agreed on quality requirements or, if when these were not specified, the usual requirements for the intended purpose;
Any defects and complaints discovered by Purchaser with respect to invoices must be lodged with TWICKTO in writing within 8 (eight) days. All complaints must contain a precise description of the defect or failure. The lodging of a complaint does not relieve the Purchaser of its payment obligation.
Claims in regard to any visible defects should be lodged by Purchaser within eight days upon delivery or performance.
Claims in regard to any invisible defects should be lodged by Purchaser within eight days upon discovery or the moment they should have reasonably be discovered, yet within 30 (thirty) days upon delivery or performance.
All rights and entitlements available to Purchaser based on defectiveness lapse if Purchaser has not lodged its complaint within the period of time specified in this article and/or has not given TWICKTO the opportunity to repair the defects.
No right to claim exists if the products have been processed or resold.
Purchaser is obligated to include a delivery number, order number or invoice number for every return.
TWICKTO will only take back products and send a credit note to Purchaser if the following conditions have been met:
no more than 30 (thirty) days have passed between the date of delivery and return;
the packaging and the contents are in their original state;
any guarantee certificate issued for the products is returned;
the products are part of TWICKTO's product range;
the claim has been upheld by TWICKTO;
any credit costs consisting of cargo costs, administration costs and payment charges are at Purchaser's expense.
Any products which, at the time of ordering, were not part of TWICKTO's standard product range but have been specifically procured for Purchaser, will not be taken back, irrespective of any claims to that effect.
10. Termination and Dissolution
Should Purchaser fully or partially terminate the Agreement for the provision of services by TWICKTO, in any way, it is obligated to reimburse to TWICKTO all reasonable costs TWICKTO has incurred relating to the performance of the Agreement.
Without any obligation to pay damages and without prejudice to any of its rights and without a notice of default or judicial intervention being required, TWICKTO is entitled to fully or partially terminate or discontinue the Agreement at any time with immediate effect by means of a written notification to the Purchaser, or suspend the (further) execution of the Agreement with the Purchaser if:

Purchaser does not, not in a timely fashion or not properly fulfil any obligation arising from the Agreement with TWICKTO and/or the present General Terms,
TWICKTO fears that Purchaser is not able or willing to fulfil its obligations;
a bankruptcy, moratorium, attachment, suspension or liquidation occurs on the part of Purchaser's company;
TWICKTO feels significant changes have occurred or are occurring in the direct or indirect division of ownership or control of Purchaser's company.

Should an event as referred to in paragraph b of this article occur, all claims on Purchaser will become immediately and fully payable.
In the event of a partial termination as referred to in paragraph b of this article, TWICKTO is also entitled to complete the Delivery, or have it completed by third parties, if necessary by using the materials and devices supplied by Purchaser, or return the delivery subject to Purchaser's immediate refund of any payments already made by TWICKTO. In that event Purchaser is obligated to compensate TWICKTO for all damages suffered by TWICKTO as a result of the termination, expressly including any court and extrajudicial costs and the (commercial) interest rate.
In events other than those listed in paragraph b of this article, TWICKTO is also entitled to decide not to commence or to suspend the execution of the Agreement, or terminate the Agreement for any other reason than those listed in the first paragraph. In the event of a termination or dissolution of the Agreement, TWICKTO cannot be held to pay any form of damages. However, TWICKTO must pay the pro rata price for the part of the Agreement that was already performed and delivered. Any advance payments made by TWICKTO to Purchaser must immediately be fully refunded by Purchaser.
11. Force majeure
Non-delivery, late delivery and/or defective delivery as well as the substandard functioning of the delivered items and/or services does not entitle Purchaser to damages and/or termination, to the extent that these were the result of force majeure on TWICKTO's part.
Without prejudice to any of its rights, TWICKTO is, if it is prevented from, timely, fulfilling the Agreement by force majeure, entitled to suspend the performance of the Agreement, or fully or partially terminate the Agreement, without TWICKTO being under any obligation or being held to pay any damages.
Force majeure on the part of TWICKTO exists for example if TWICKTO, after entering into the Agreement, is prevented from fulfilling its obligations arising from the Agreement as a result of international conflicts, violent or armed conflicts, measures taken by any national, foreign, supranational or international government, boycott campaigns, industrial actions and incapacity for work of any third parties or of its own staff, interruptions in TWICKTO's power supply, communication connections or in other equipment or software and furthermore all causes or circumstances arising through no fault of or beyond the control of TWICKTO. Should such circumstances arise, TWICKTO will take reasonable measures to limit Purchaser damage.
Should the force majeure surpass a three month period, both parties are authorized to terminate the Agreement in writing. Should TWICKTO, on the commencement of the force majeure, already have partially fulfilled its obligations or not be able to fully fulfill its obligations, it is entitled to separately invoice the delivered or deliverable part.
12. Guarantee
Should a complaint be lodged timely, correctly and in accordance with the provisions of article 9 and TWICKTO has accepted that the products do not function correctly, TWICKTO may decide whether to:
supply a new product free of charge to replace the faulty product after it is returned;
repair the faulty product;
grant Purchaser a discount on the purchase price to be determined in joint consultation with Purchaser;
By providing one of the services listed in the previous paragraph TWICKTO will be fully released of its obligations under the guarantee and cannot be held to any further damages.
A right under a guarantee exists only and to the extent that:

this is expressly and unequivocally indicated on orders, instructions and/or invoices;
there is no question of negligent use.

The complaint period for Purchaser commences on the day of delivery. The statutory guarantee period for Consumer commences on the day of purchase.
Should TWICKTO find that the returned product does not exhibit any defects, or should a defect be determined to be the result of negligent use by Purchaser, TWICKTO will pass on any costs it has incurred, including research costs and shipping costs, to Purchaser.
Negligent use for the purposes of this article includes, but is not limited to, Purchaser's non-compliance with the applicable maintenance instructions and/or assembly instructions for this product.
The costs incurred by third parties for the assessment of any claim under a guarantee by Purchaser will also be passed on to Purchaser.
13. Liability
TWICKTO shall never be liable for any special, indirect or consequential damages suffered by Purchaser or any third parties, including lost profit, income or turnover, damage to goodwill or reputation, environmental damage, loss of function of any product, system or network or loss of data, with the exception of intent or deliberate recklessness.
The total liability of TWICKTO towards Purchaser as a result of an attributable failure in the fulfilment of an Agreement is limited to compensation of direct damages for the invoice amount (excluding VAT), to the maximum for which TWICKTO is insured.
Should the Agreement concern items that TWICKTO obtains or has obtained from third parties, TWICKTO's liability is limited to that for which the third party involved is liable towards TWICKTO and offers actual opportunity for recovery.
Purchaser shall indemnify and hold harmless TWICKTO for all amounts, claims and requirements with respect to any direct or indirect damages, including costs and damages arising from fiscal obligations, personal injury, death or loss, destruction of or damage to property, in any way directly or indirectly relating to the delivery made by TWICKTO in the broadest sense, for which TWICKTO is held liable by third parties.
All legal costs, both court costs and extrajudicial costs, and any other costs of legal suits, procedures or negotiations, resulting from the claims arising from this article will be at the expense of Purchaser.
14. Industrial Property and Intellectual Property Rights
Purchaser grants to TWICKTO a non-exclusive, irrevocable, worldwide and transferable right of use for any intellectual and industrial property in regard to the Delivery. TWICKTO has unlimited authority to provide the right of use to (any) customers or to any other third parties with whom TWICKTO maintains a business relationship. Purchaser indemnifies TWICKTO as well as its customers against any third party claims, to the extent that these are based on an (alleged) breach of any third party rights, as described in the previous sentence. Purchaser shall compensate TWICKTO for all damages, costs and statutory interest resulting from said third parties claims.
TWICKTO reserves (its own as well as on behalf of third parties) any and all industrial and intellectual property rights in regard to the Delivery.
All items put at Purchaser's disposal (including images, (the results of) intellectual work, drawings, outlines, material and other documentation) continue to be the property of TWICKTO and may not be fully or partially reproduced and/or made public in any way by Purchaser without TWICKTO's explicit prior consent in writing.
Purchaser shall inform TWICKTO immediately of any third party claims with respect to a breach of intellectual property owned by said third parties relating to the products. Should such a claim be made, solely TWICKTO shall be entitled to participate in defense of against such a claim on Purchaser's behalf or to take legal action against such claims or to seek an amicable settlement with said party. Purchaser shall refrain from employing such measures, to the extent in which this may reasonably be required. Purchaser shall provide its cooperation to TWICKTO in all such events.
Purchaser shall indemnify TWICKTO against all damages (including costs of legal aid) suffered by TWICKTO resulting from an alleged breach of intellectual property rights of a third party, if TWICKTO is alleged to have breached such rights in the process of using data, writings, objects or anything else issued by Purchaser to TWICKTO relating to the fulfilment of the Agreement.
15. Confidentiality
Unless otherwise required by law, Purchaser will not directly or indirectly disclose or make available to third parties any information relating to a confidential or private aspect of TWICKTO's company and/or its affiliated companies; or directly or indirectly publicize, disclose or in any other way make available any other information, whether or not confidential, any record of clients, suppliers, (legal) entities, partnerships or organizations which do, or have done, business with TWICKTO. Purchaser will also impose the aforementioned prohibition on its employees and include it in any agreements Purchaser enters into with third parties for the performance of the Delivery and the Agreement.
Purchaser will refrain from giving any direct or indirect quotations and/or offers to clients of TWICKTO, including those for expansions and/or changes, relating to a Delivery or a work on which TWICKTO is negotiating with a third party.
16. Penalty
In the event of a breach of the obligations included in article 15 and article 16, Purchaser owes TWICKTO or any legal successor by universal or singular title an immediately due and payable penalty of € 25,000.00 (in words: twenty-five thousand euro) for every breach and of €5,000.00 (in words: five thousand euro) for every day the breach continued or still continues without notice of default being required, such without prejudice to TWICKTO's right to recover from Purchaser the actual loss incurred or to be incurred as a result of the breach or to claim performance, in addition to the penalty.
17. Concluding provisions
Should any provision of these General Terms prove fully or partially legally invalid, this will not in any way impair the remainder of that provision or these General Terms, subject to the condition that the invalid provision be replaced by a provision of which the purpose and meaning of the voided provision will be taken into account as far as possible.
18. Applicable Law; Competent Court
Dutch law exclusively governs all agreements to which these General apply, with the exclusion of provisions of international treaties including the United Nations Convention on Contracts for the International Sale of Goods (CISG), also known as the Vienna Sales Convention, to the extent that these do not contain mandatory law.
All disputes arising in connection with the Agreement will exclusively be adjudicated by the competent court in the district Zwolle/Lelystad, without prejudice to TWICKTO's right to summon Purchaser to the competent court pursuant to the applicable law or treaty.
In case of conflict between the content of these General Terms and translations of these terms, the original Dutch text will prevail.