About Twickto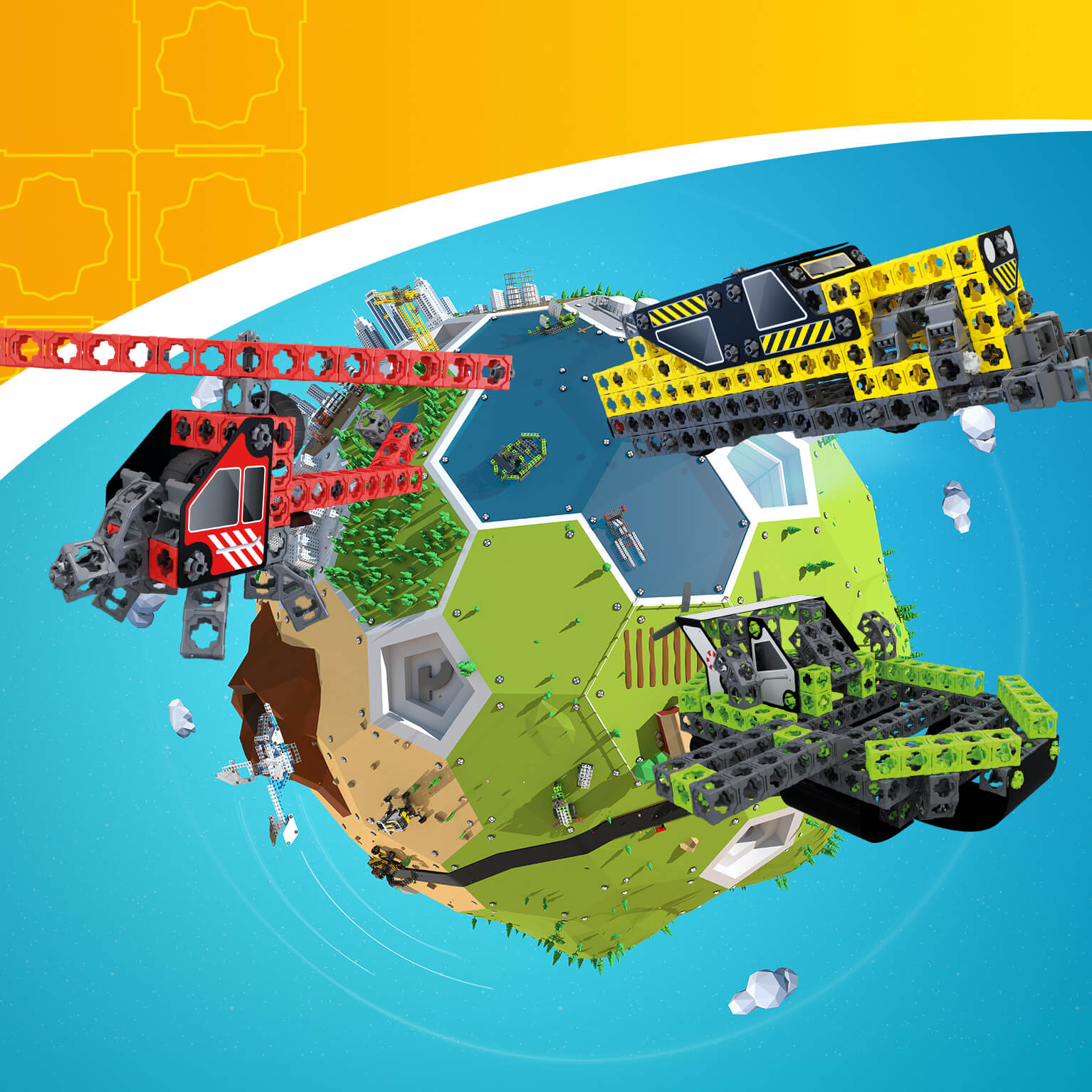 A start-up in the toy industry with 45 years of experience
Twickto was developed by Jarola, the holding company behind Wildkamp. Wildkamp was founded in 1972 by Jan de Wilde, a born entrepreneur, who made sure the company enjoyed explosive growth right from the start. The company continued to grow with Gert-Jan de Wilde at the helm, who like his father continued to introduce new products time and time again. Fast-forward to 2017 and Wildkamp has become a major technical wholesaler and retailer with 46 branches and 300 employees.
Innovation is in Jarola's, Wildkamp's and the De Wilde family's blood. The latest challenge is finding a way to successfully enter the toy market. In this respect we are a start-up company. Unlike many other start-ups however, we can rely on our rock solid family business with decades of experience and a clear vision for the future.
Our level-headedness is our trade mark. We know that it's not easy to conquer the toy market. We are aware of the obstacles in our way and we never underestimate them. But we are also persistent; once we have an idea and a goal, we continue to pursue them. And it's not the first time that we have been able to get something done that many believed to be impossible.

Our mission
Playing is one of the most important factors in talent development, relaxation and improving concentration in children. Playing is universal and there are no limits to your imagination, plus it's so much fun! We all love to see happy, smiling children. We help put smiles on children's faces and one of our main goals is to encourage children to use their imagination and creativity.

Tested by the experts: for children ages six and up.
Twickto has been tested extensively by our panel of experts: children ages six and up. And their parents of course. We decided to hold a number of panel surveys in Dutch primary schools. We also conducted some tests in people's homes. All tests were supervised by an independent research firm.
The results showed that all children respond positively or very positively to Twickto. Children of all ages, both boys and girls, immediately start building things when Twickto is presented to them. Compared to the benchmark, Twickto appeals to children because it's so new and different. But they also enjoy it because they can use the toy system to create large structures and because they can play in groups.
Parents are aware of the educational value, the toys help develop fine motor skills and encourage creativity and social development. They enjoy watching their children play with Twickto and they are willing to pay a premium price. Innovations in toy design that are able to keep children away from electronic gadgets and screens are in great demand. Build quick, build big. Children love it.